Books, Films & TV Shows
There are many fantastic books, films and TV shows about the palm oil crisis, orangutans and deforestation. When you purchase these books, films or TV series, the funds will often go towards supporting a orangutan centers or organisations. But the real benefit is the education. By watching films, TV shows and reading books about this

catastrophic issue, you can learn the truth behind this genocide and deforestation.
BOOKS

* Let's Make a Difference: We Can Help Orangutans- Gabriella Francine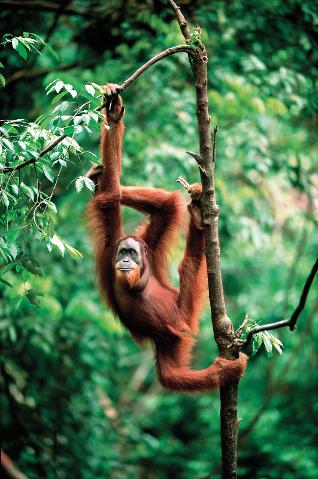 * Orangutans and their Battle for Survival - By Leif Cocks
* The Intimate Ape - By Shawn Thompson
* Orangutan Odyssey - By Birute Galdikas

* Great Ape Odyssey - By Birute Galdikas

* Reflections of Eden - By Birute Galdikas

* Orangutans- Wizards of the rainforest - By Anne Russon

* Among Orangutans - By Carel Van schaik

* Orangutans - By Junaidi Payne & Cede Prudente

* Among the Great Apes - By Paul Raffaele


FILMS/DOCUMENTARIES:
* The Burning Season
* Born to be Wild 3D
* The Last Trimate
* Green (
click here to watch and download 'Green' the film for free
)
TV SERIES:
* Orangutan Diaries
* Orangutan Island
Copyright by Deforestation Education 2013-ALL RIGHTS RESERVED