Here is a list of some of the most common products that contain Palm Oil


PLEASE NOTE: Products subject to change from county to county...
it's best to look at the ingredient list to see if you find any palm oil.
Palm Oil is a seed crop grown in many parts of the world, the majority being in Malaysia and Indonesia. Orangutans are found exclusively on the Indonesian islands of Borneo and Sumatra. It is a form of edible vegetable oil used in many food and non-food industries, including but not limited to, cookies, crackers, popcorn, frozen dinners, low-fat dairy, candy, soap and cosmetics.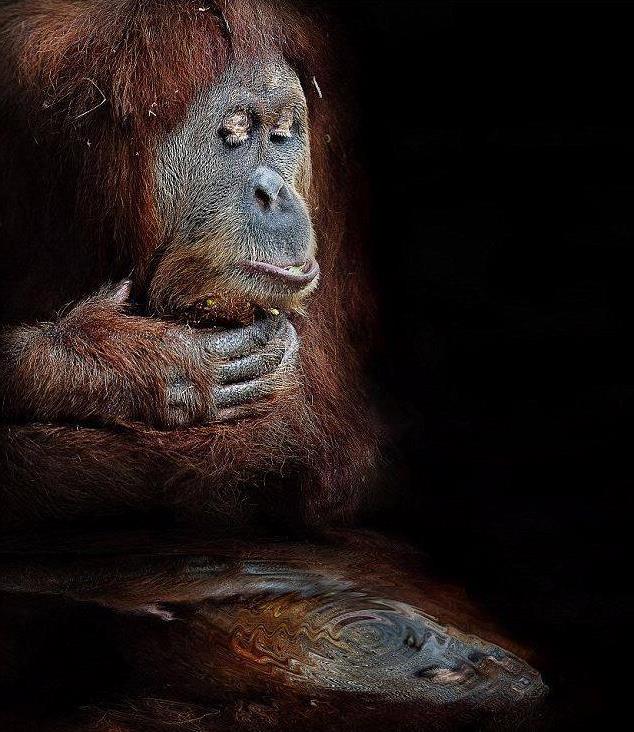 The biggest threat to orangutans in the wild is from illegal logging of trees. The demand for palm oil is high and as a result these plantations are destroying the orangutan's natural habitat, pushing them out of the forest or trapping them into small patches of forest with no where else to go. Many of these plantation workers are also killing and/or torturing these animals that come onto the land that was once theirs.
SUSTAINABLE YIELD palm oil is very important to the livelihood of millions of people in Indonesia. When it is produced NON-SUSTAINABLY, thousands of orangutans perish each year, due to clear cutting of rainforests and uncontrolled burns.
Sustainable palm oil is "productive, competitive and efficient, while at the same time protecting and improving the natural environment and conditions of the local communities." As of now, companies who are members of the Roundtable of Sustainable Palm Oil (RSPO) are giving their "word" that they are sustainable. Beginning in 2009 there will be a set of strict regulations put out that each company must comply with in order to be an official RSPO member and use the "sustainable yield" labeling on their products. Some people are even beginning to boycotting products that contain palm oil all together. Many of the organizations working on the palm oil project do not want you to necessarily boycott these products, but rather make these companies aware of the dangers palm oil presents.
_________________________________________________________________________________________________

Foods that contain Palm Oil
Balance Bar
Ben & Jerry's
Clif Bar
Enfamil Products
Food Crisps
GeniSoy
Girl Scout Cookies
Glenny's
Harmony Premium Trail Mix
Harmony Yogurt Flavored Raisin Nut Mix
Jell-O No Bake Homestyle Cheese Cake Desert
Jewel Chocolate Chip Cookies
Little Debbie
Luna Bar
McDonald's
Mercer Vanilla Waves
Met-Rx
Milk (various products may contain Vitamin A palmitate)
Mrs. Fields
Nissin Noodles / Ramen
Odwalla Soy Milk
Pepperidge Farm
Power Bar
Quaker
Raspberry Danish Fine Baked Goods
Russell Stover
South Beach Diet foods
Soy Milk (various)
Sun Ridge Farms
Sweet'N Low
Sunshine Cheez-it
Walkers Snacks
Whole Foods brand pie
WorldWide Sport Nutrition
Zone Perfect
SUSTAINABLE YIELD
(Companies that contain palm oil in their products but are trying to be sustainable/eco-friendly)
ACTII (ConAgra Foods)
Amora (Unilever)
Andy Capps (ConAgra Foods)
Angela Mia's (ConAgra Foods)
Bagel Bites (HJ Heinz)
Banquet (ConAgra Foods)
Becel(Unilever)
Bertolli(Unilever)
Big Mama Sausages (ConAgra Foods)
Birds Eye(Unilever)
Blue Band(Unilever)
Blue Bonnet Table Spreads (ConAgra Foods)
Boston Market (HJ Heinz)
Burton's Foods Ltd
Butterball(ConAgra Foods)
Cadbury Schweppes
Calve(Unilever)
Canada Dry (Cadbury Schweppes plc)
Chef Boyardee (ConAgra Foods)
Classico (HJ Heinz)
Cloetta Fazer AB
Country Crock(Unilever)
Crunch N' Munch (ConAgra Foods)
CSM NV
David (ConAgra Foods)
Delinex (HJ Heinz)

Dennison's Chili (ConAgra Foods)
Doriana(Unilever)
Dr. Pepper (Cadbury Schweppes plc)
Earth Balance
Egg Beaters (ConAgra Foods)
Ferrero SPA
Findus(Unilever)
Fleischmann's (ConAgra Foods)
Flora(Unilever)
Frank's Red Hot (Reckitt Benckiser)
French's (Reckitt Benckiser)
Gebhart Chili Powder (ConAgra Foods)
Gilardi Foods (ConAgra Foods)
Goodman Fielder Ltd
Gulden's (ConAgra Foods)
Hawaiian Punch (Cadbury Schweppes plc)
Healthy Choice (ConAgra Foods)
Heart(Unilever)
Heartbrand Ice Cream(Unilever)
Hebrew National (ConAgra Foods)
Heinz Baby Food (HJ Heinz)
Heinz Ketchup (HJ Heinz)
Hellmanns(Unilever)
Hunts (ConAgra Foods)
Iglo(Unilever)
Jack Daniels (HJ Heinz)
Jiffy Pop (ConAgra Foods)
Keebler
Kelloggs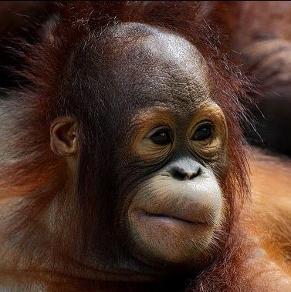 Kid Cuisine (ConAgra Foods)
Knorr(Unilever)
Knott's Berry Farm (ConAgra Foods)
Kraft
La Choy (ConAgra Foods)
Lamb Weston Inland Valley (ConAgra Foods)
Lea & Perrins (HJ Heinz)
Libby's (ConAgra Foods)
Lipton(Unilever)
Luck's Baked Beans (ConAgra Foods)
Manwich (ConAgra Foods)
Marie Callender's Frozen Meals (ConAgra Foods)
Matthews Foods
Mott's (Cadbury Schweppes plc)
Move Over Butter (ConAgra Foods)
Nabisco
Nancy's (HJ Heinz)
Newmans Own Organics
Northern Foods plc
Nutella (Ferrero SPA)
Ore Ida (HJ Heinz)
Oreo
Orville Redenbachers (ConAgra Foods)
PAM (ConAgra Foods)
Parkay (ConAgra Foods)
Patio (ConAgra Foods)
Pemmican (ConAgra Foods)
Penrose (ConAgra Foods)
Peter Pan (ConAgra Foods)
Post
Rama(Unilever)
Ready Crisp (ConAgra Foods)
Reddi Wip (ConAgra Foods)
Ro*Tel! (ConAgra Foods)
Rosarita (ConAgra Foods)
Santa Maria AB
Schweppes (Cadbury Schweppes plc)
7UP (Cadbury Schweppes plc)
SlimFast(Unilever)
Slim Jim (ConAgra Foods)
Smart Balance
Smart Ones (HJ Heinz)
Snack Pack (ConAgra Foods)
Snapple (Cadbury Schweppes plc)
Sonrissa Diet Gelatine (HJ Heinz)
Spectrum Organics
Squeeze N' Go Pudding (ConAgra Foods)
Swiss Miss (ConAgra Foods)
TGI Fridays (HJ Heinz)
Van Camps (ConAgra Foods)
W Jordans (Cereals) Limited
Walter Rau Lebensmittelwerke GmbH & Co KG
Weight Watchers (HJ Heinz)
Wesson (ConAgra Foods)
Wish Bone(Unilever)
Wolf Chili(ConAgra Foods)
Wyler's (HJ Heinz)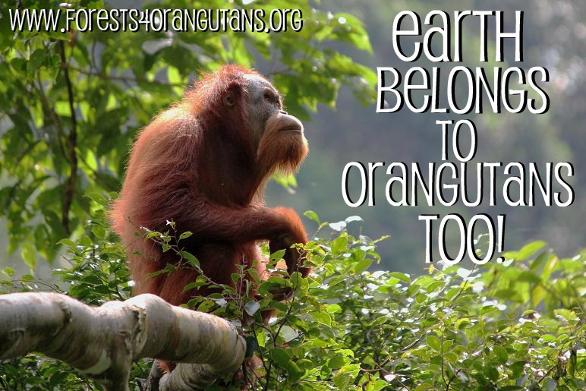 Do you know that the Borneo rainforest is 130 million years old, making it the oldest rainforest in the world? There are about 15,000 species of flowering plants with 3,000 species of trees (267 species are dipterocarps), 221 species of terrestrial mammals and 420 species of resident birds in Borneo.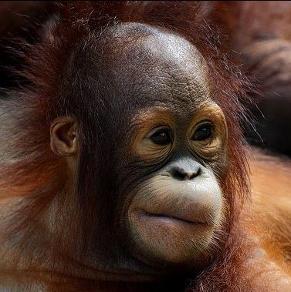 Do you know that more than half of the items in your pantry contains Palm Oil?? That's right over 50% of all packaged items contains Palm Oil... from cookies, peanut butter, and breakfast cereal to cleaning products, laundry detergent, lipstick, and body lotion.
The other names of Palm Oil
PKO – Palm Kernel Oil
PKO fractionations: Palm Kernel Stearin (PKs); Palm Kernel Olein (PKOo)
PHPKO – Partially hydrogenated Palm Oil
FP(K)O – Fractionated Palm Oil
OPKO – Organic Palm Kernel Oil
Palmitate – Vitamin A or Asorbyl Palmitate (NOTE: Vitamin A Palmitate is a very common ingredient in breakfast cereals and we have confirmed 100% of the samples we've investigated to be derived from palm oil)
Palmate
Sodium Laureth Sulphate (Can also be from coconut)
Sodium Lauryl Sulphates (can also be from ricinus oil)
Sodium dodecyl Sulphate (SDS or NaDS)
Elaeis Guineensis
Glyceryl Stearate
Stearic Acid
Chemicals which contain palm oil
Steareth -2
Steareth -20
Sodium Lauryl Sulphate
Sodium lauryl sulfoacetate (coconut and/or palm)
Hydrated palm glycerides
Sodium isostearoyl lactylaye (derived from vegetable stearic acid)
Cetyl palmitate and octyl palmitate (names with palmitate at the end are usually derived from palm oil, but as in the case of Vitamin A Palmitate, very rarely a company will use a different vegetable oil)

Vegetable Oil

Vegetable Fat

Sodium Dodecyl Sulphate (SDS or NaDS)

Palm Fruit Oil

Palmolein

Palmitic Acid

Palm Stearine

Palmitoyl oxostearamide

Palmitoyl tetrapeptide-3

Sodium Kernelate

Sodium Palm Kernelate

Octyl Palmitate

Cetyl Alcohol

Palmityl Alchohol
__________________________________________________
Personal Care Products that Contain Palm Oil
Accem Scott
Aloette Cosmetics
Avon
Borghese
Bumble & Bumble
California Baby
Channoine
Clinique
Cornelia
Cover Girl
Day & Night Minerals
DebLynne Soaps
Dial
Earth Therapeutics
Ecco Bella Botanical cosmetics
Genome Cosmetique
Herbal Essences
Hoffmans House of Treasure
Island Soap Company
Isomers Laboratories (makeup)
Jerome Alexander cosmetics
Juice Beauty
Kiss My Face Big Kiss Organic Palm Oil Soap
Lancome
La Série (beauty products)
Mary Kay
MD Skincare
Mountain Country
Neutrogena
One With Nature
Palmer's
Prai Beauty Products
Protameen
Pür Minerals
Regena Cell / Anti-Aging Cream
Revlon
Sappo Hill Skin Care Products
Senna Cosmetics
Sensaria
Sephora
Skin Biology
Skin Scope
Soma Therapy products
South of France
Tasha & Co.
Urban Decay cosmetics
ZENMED
SUSTAINABLE YIELD (Companies that contain palm oil in their products but are trying to be sustainable/eco-friendly)
AirWick (Reckitt Benckiser)
Aveeno (Johnson & Johnson)
AXE (Unilever)
Ben Gay (Johnson & Johnson)
Brasso Brass Polish (Reckitt Benckiser)
Cacharel Fragrances (L'Oreal)
Caladryl Anti-Itch Lotion (Johnson & Johnson)
Calgon (Reckitt Benckiser)
Clean & Clear (Johnson & Johnson)
Clean & Smooth (Reckitt Benckiser)
Clearasil (Reckitt Benckiser)
Cling-Free (Reckitt Benckiser)
Closeup (Unilever)
Cortaid (Johnson & Johnson)
Desitin Diaper Rash Ointment (Johnson & Johnson)
Dip-It (Reckitt Benckiser)
Dove (Unilever)
**Dr. Bronner's** (Truly Sustainable and Eco-Friendly)
Easy-Off (Reckitt Benckiser)
Easy-On (Reckitt Benckiser)
Electrasol (Reckitt Benckiser)
Garnier (L'Oreal)
Giorgio Armani (L'Oreal)
Glass Plus (Reckitt Benckiser)
Halls Throat Lozenges (Cadbury Schweppes plc)
Jet Dry (Reckitt Benckiser)
Johnson's Baby Products(Johnson & Johnson)
Johnson's Soothing Naturals (Johnson & Johnson)

Kerastase Hair Products (L'Oreal)
Lifebudy (Unilever)
Lion Corporation
Listerine Mouthwash (Johnson & Johnson)
Listermint (Johnson & Johnson)
L'Oreal
Lubriderm (Johnson & Johnson)
Lush Cosmetics (is not a member of the Roundtable of Sustainable Palm Oil but claims to use sustainable yield and also donates to orangutan conservation)
Lux (Unilever)
Lysol (Reckitt Benckiser)
Matrix Hair Products (L'Oreal)
Maybelline (L'Oreal)
Mizani Hair Products (L'Oreal)
Mop & Glo (Reckitt Benckiser)
Neutrogena (Johnson & Johnson)
Noxon (Reckitt Benckiser)
Old English (Reckitt Benckiser)
Ojon
Persa Gel (Johnson & Johnson)
Plax (Johnson & Johnson)
Ponds (Unilever)
Purpose Soap (Johnson & Johnson)
Ralph Lauren (L'Oreal)
Reach (Johnson & Johnson)
Redken (L'Oreal)
Rembrandt (Johnson & Johnson)
Rexona (Unilever)
Sani-Flush toilet Cleaner (Reckitt Benckiser)
Saraya Co., Ltd
Shower to Shower (Johnson & Johnson)
Shu Uemura Cosmetics (L'Oreal)
Signal (Unilever)
Silvo (Reckitt Benckiser)
Snowy (Reckitt Benckiser)
Softsheen (L'Oreal)
Spray N' Wash (Reckitt Benckiser)
Sunsilk (Unilever)
Surf (Unilever)
The Body Shop International
Vaseline (Unilever)
Veet (Reckitt Benckiser)
Vivid (Reckitt Benckiser)
Woolite (Reckitt
Benckiser
)

___________________________________________

Miscellaneous Items That contain Palm Oil
Alba Botanica
All Terrain
Aloha Bay
Avalon Natural Products
Bach Original
Carlson
Doctor's Best
Dr. Foster & Smith
Dr. Scholl's
Enzymatic Therapy
GeniSoy
Irwin Naturals
Jarrow
Kirkland's
Life Enhancement
Life Extension
Muscle Tech
Natrol
Naturally Vitamins
Nature's Way
Now Foods
Paradise Herbs
Reviva
Source Naturals
South of France
Sytrinol
Tom's Of Maine
SUSTAINABLE YIELD (Companies that contain palm oil in their products but are trying to be sustainable/eco-friendly)
CIF (Unilever)
Comfort (Unilever)
CO-OP CLEAN Co Ltd
Domestos (Unilever)
Method (cleaning products)
Neste Oil Corporation
Omo (Unilever)
Radiant (Unilever)
Reckitt Benckiser plc
SAS Devineau
Surf
(Unilever)